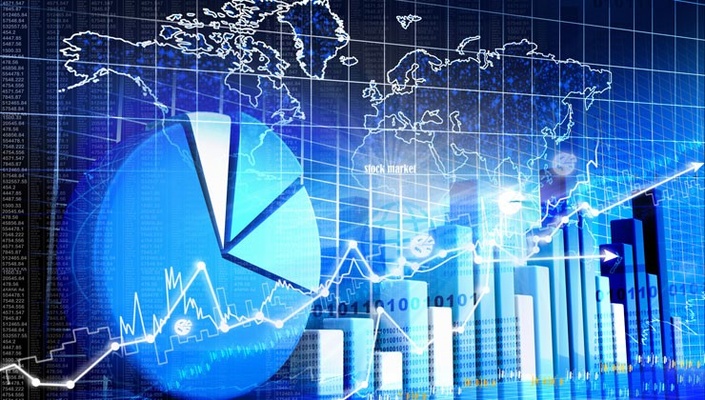 PHD in Economics
PHD in Economics
General premise
Economic growth alone is not enough. Growth without equity, without social inclusion, will not reduce poverty and desperation. Equity has an instrumental logic (e.g. redistribution can make growth easier and poverty reduction faster) but also has intrinsic value in a fair global society.
Economic growth is a means, not the goal, of development. It can also be instrumental for the realization of human rights. However economic growth and social cohesion must be achieved in a consistent manner with human rights principles.
Certain economic, politic, social and cultural rights may be realized only progressively, over time, due to legitimate resource constraints. Since these resources are needed to realize these particular rights, their speedy realization depends on softening the resource constraint, which in turn requires economic growth. A faster rate of growth can also help ease the pain of making unavoidable trade-offs, by increasing available resources.
lt must be understood, however, that ensuring faster growth is one thing and harnessing its potential for the cause of human rights is another. For economic growth to lead to the realization of human rights, any growth strategy must be part of a comprehensive set of policies and institutions consciously designed to convert resources into rights, or as in our case (these courses) into awareness and competences to bridge the gap and to help ensure that economic growth is translated into the wider enjoyment of human rights for all. We're serious about teaching. We value teaching excellence and understand how central it is to students' learning and progress, thanks to a qualified and prestigious faculty in which they will meet UN experts too. They will be exposed to the latest discoveries in the chosen subject area and their tutors will share their research in their teaching. So their learning is shaped by current ideas and expertise. We'll continually challenge them to explore, question and discover, and to be an active partner in their own learning.
Therefore these are the main target oh this programme: facilitating the establishment of temporary/permanent mechanisms for dialogue and engagement at national and local level on development processes; supporting capacity to effectively participate in development processes, particularly important in the case of the BRI (Belt Road Initiative); supporting the wide availability and accessibility of information on development policies and programs by using innovative platforms, all media and digital tools, supporting the collection and the dissemination of disaggregated data; facilitating dialogue and debate on development issues. Greater access to information will enable better and faster participation of many stakeholders in the development process; furthermore, students will discover their intellectual dynamism, because particularly in our Ph.D. program will give them the close supervision to build their personal knowledge, alongside the freedom to undertake independent research. Students ul live within a unique institution in which they will be part of a vibrant and growing set of international scholars, who are committed to understand the intertwining of politic sciences and economics, applying those insights to solve local and national problems in the huge environment of the BRI.....
UNIPACE launches the first edition of its research-based PhD programmes: PhD in Economics, PhD in Political Science.

The title is achieved after successfully completing the PhD programme and after having successfully developed and presented the doctoral thesis. The latter must contribute to the extension of knowledge in the chosen field. The PhD programme is designed to be completed in 3 academic years; its workload corresponds to 180 ECTS (student workload ranges from 1,500 to 1,800 hours for an academic year). Applicants are required to write their doctoral thesis in English.

The research-based setting helps students in giving them the possibility to study and pursue research independently, under the supervision of a thesis advisor assigned by the University. Students will be invited to join seasonal conferences and activities in Rome, and they will receive from the start of the programme the necessary online resources to conduct their research from their location of preference. The final PhD thesis shows the significant contribution of the candidate to his research field. Thus, research topics will be developed and finely tuned on the basis of the PhD candidates' professional and academic profile, as well as on their research project proposals.

Both PhD programmes will focus on studies and research with a multidisciplinary approach on the Belt and Road Initiative (BRI), with the goal of establishing a proper "knowledge hub" related to this international initiative. The overlapping processes of globalization, macro-regional integration and changing relations between public authorities and private market actors and many different stakeholders must prompt scholars to rethink a number of key assumptions and categories typical of the post-war order. The track seeks to attract students who are interested in those institutional changes considered crucial in understanding this transformation, particularly, the global impetus and multiple scales of politics and economy. The aim of the track is to enable students to address economic and political science questions, such as the variance in institutional settings and institutions change under the conditions of internationalization, but from an interdisciplinary standpoint that explores the connections between social and economic processes.

PhD Programmes

The BRI can be considered as the largest international cooperation plan of this century, paving the way to many opportunities, as well as challenges in need for a response. This way, a complex topic as the BRI needs a comprehensive and multi-disciplinary approach to be studied and understood completely, in order to fully unlock its potential. Alongside traditional modules related to the disciplines in the areas of economics and political science, as Governance, Trade, Logistics, and Investment Management, Applied Statistics, Advertising and Marketing, Financial and Risk Management, Human Resource Management, MBA, Consumer Analytics and Marketing Strategy, Corporate Communications, Accounting and Finance, International Marketing Strategy, International Business, Business Analytics and Decision Sciences, Banking and International Finance, Conflict, Development and Security, Global Development, Global Governance and Diplomacy, International Relations, Inequalities and Social Science, Gender Studies, Politics, Social and Political Thought, Social Research, Society, Culture and Media, Environment and Development, students will be offered integrative modules in other crucial areas for BRI as sustainability, cultural integration, social cohesion, diversity as value, strategic cooperation, security cooperation. They will also study the important issues of our time that the social sciences are uniquely suited to - Ph.D. opportunities across politics and comparative politics, political theory, international relations (in progress too!), and sociology in the Digital Era. Meanwhile, UNIPACE will generate its own BRI knowledge database, of critical relevance for its Chinese Partners: in this way, contributing the objective of grasping the "triangle" connecting education, research, and innovation. Uniting key fields, our research projects interact on an unprecedented level. The core objective of these programmes will focus on the "sharing" element, where knowledge and research outputs, as well as their related benefits, will be shared among participants and their Home Institutions in the name of global cooperation and peaceful coexistence, the only real warranty for the future. This way, so "BRIdge the gap" could be our motto and the best wish for all students, who would like to follow this path with the potential to make a global impact.

The BRI has included 66 countries and could be the most important contemporary geopolitical tool of this century. We must appreciate the Chinese determination to promote dialogue of minds and cultural exchanges and UNIPACE President, Prof. Eng. Gianni Cara, hopes that his students will become modern-day Marco Polos, as cultural ambassadors between China and Italy, as he has the awareness that innovation can make the difference in training, and can become the most powerful personal growth driver.
Your Instructor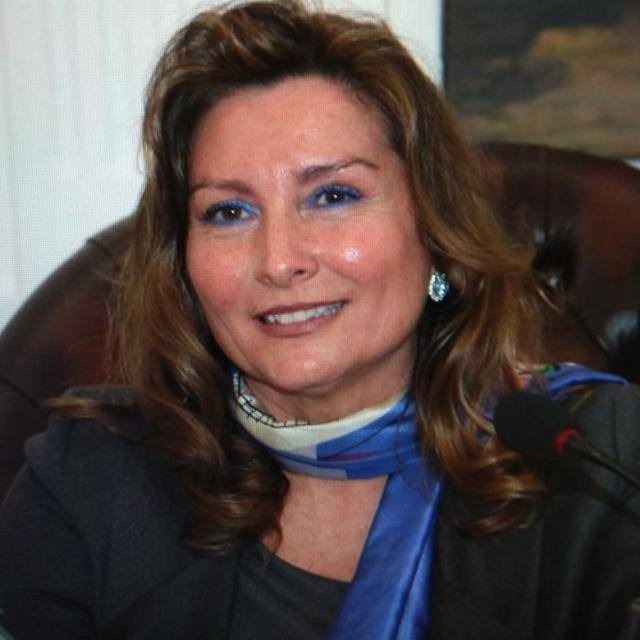 Dear reader, we are glad to provide detailed information related to our Master
Please, fill in the Contact form below.
Sincerely,
Overall Coordinator
This course is closed for enrollment.